Have a backyard barbecue coming up? FitSugar reader TinaFFF has a Mexican-inspired salad recipe, which she posted in our Healthy Recipe group.
Looking for a way to lighten things up and brighten up the flavors at my get togethers, I re-created a three bean salad I once fell in love with at a party. Filled with protein and bursting with flavor, this three bean and feta salad makes a wonderful side dish to add to any group gathering. Or, have it as a meal at home — pump it up with added vegetables, pasta, quinoa, or protein.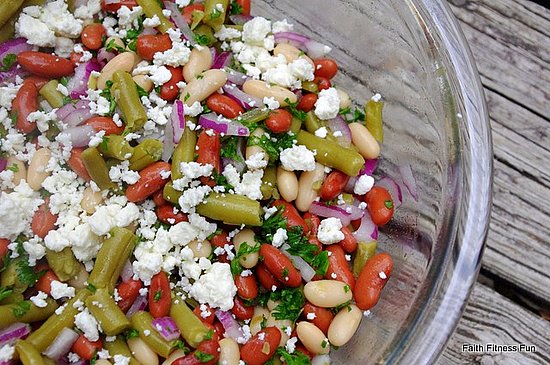 Learn how to make this recipe after the break!