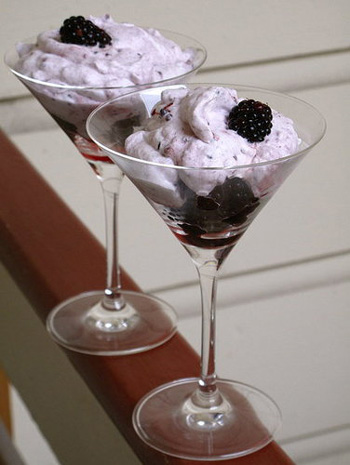 There's been no greater way to celebrate the season's berry bounty than by
dedicating each Summer month to a different berry
— May for
strawberries
, June for
cherries
, July for
blueberries
, and now August for
blackberries
, which are currently at their peak.
I'm starting things off with a dessert that treasures blackberries at their freshest. I've got a weakness for whipped English desserts with funny names — and who can resist something called a fool? Don't skimp on the Calvados, as the boozy bitterness of the apple brandy adds a nice counterpoint to the otherwise sweet fruit dessert.
For the recipe — which only has four ingredients! — keep reading.