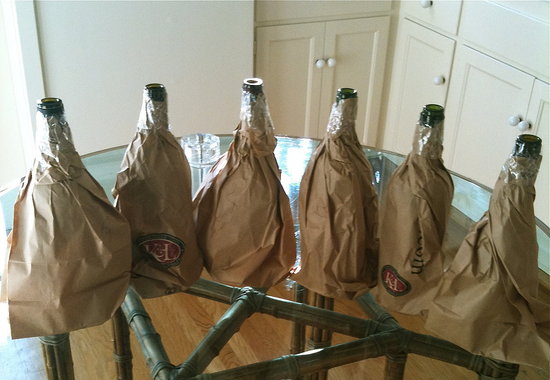 For many soon-to-be-weds, deciding on the dinner menu and the cake design are easy; it's the wine pairings that can be difficult. After all, how does one navigate today's intricate wine market to curate a selection of wines that are versatile, affordable, and widely appealing, yet memorable?
Lettie Teague, a wine writer for the Wall Street Journal, has addressed this conundrum, and offered some key takeaways. Since price is the single most important factor for most couples choosing wedding wines, she says, don't waste your money on anything too expensive and esoteric.
Another great way for a couple to decide on a wine together? Conduct a blind tasting, alongside food you plan to serve at your wedding. It won't just dispel any preconceived wine judgments; it'll also be a ton of fun. One of our co-workers, AlexisSF, recently did just that. See how she pulled it all together when you read more.