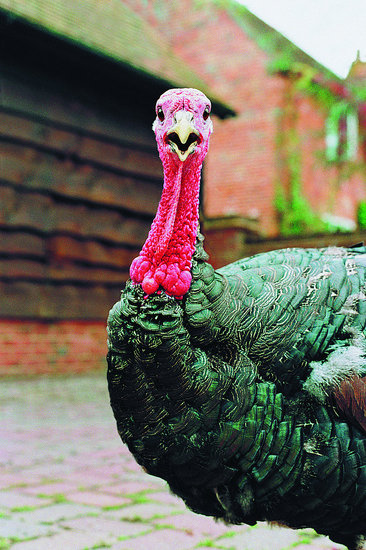 Generally, I stick to basting or butter rubs to ensure a moist bird, but many Thanksgiving cooks swear by brining.
The Culinary Institute of America certainly does: they recommend brining as the very best method to ensure bold flavor and moistness. Essentially a brine is a seasoned aromatic liquid in which the turkey bathes before roasting. This technique is often used in preparing all kinds of poultry to maximize juiciness in the finished product. The salt in the brine breaks down the turkey's proteins, making it more tender and keeping in moisture that would normally be squeezed out. Here are a few important brining tips:
Plan ahead: turkeys generally should brine anywhere from 12-15 hours.
Choose a container large enough to hold the brining liquid and the turkey. You don't want any spillage situations!
For more tips, keep reading.