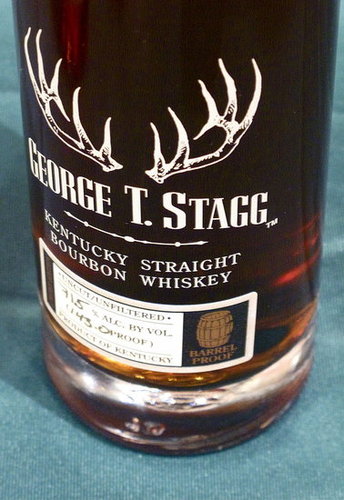 Often spirit
grand tastings
offer more than even the greatest enthusiast can drink. So at this year's
WhiskyFest
San Francisco, which boasted more than 260 whiskies in one room, I had to have a strategy. I came up with a brilliant one: ask all the experts pouring the spirits what
their
favorite Scotches, bourbons, and whiskies are, then go from there.
My favorite tip-off came from the reps at Highland Park and The Macallan, who pointed me to Buffalo Trace to sample the 2010 release of the distillery's George T. Stagg bourbon. This limited-release bourbon whiskey is aged for 15 years, made of uncut and unfiltered rye bourbon, and, at 143 proof, packs more of a punch than your average antiseptic.
But there's a reason why this bourbon, which is only distributed once a year, flies off shelves: it's absolutely spectacular. There was little burn — only smoothness — after I diluted the enticing molasses spirit with some water. I enjoyed the smoky-oaky, full-bodied, caramelly spirit to its last drop. Have you ever tried a high-proof bourbon?