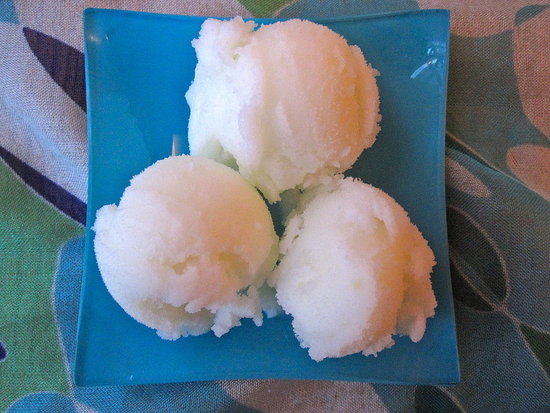 A long time ago, I was watching
Martha Stewart
, and she mentioned that her favorite ice cream was buttermilk flavored. For some reason, I've always remembered this, and when I purchased an ice cream maker, I was determined to make it. However, I got distracted by more glamorous flavors,
strawberry
,
mint chip
,
vanilla bean
, and only recently remembered my desire to try Martha's buttermilk ice cream.
Boy, does Martha know what she is talking about: this was one of the best ice creams I've ever tasted. It's creamy, but sorbet-like, tangy, and rich. One guest described it like frozen pound cake. Another simply could not stop mmm-ing. And me? I'm still dreaming of this lusciously wonderful ice cream. Although you need an ice cream maker, the recipe is shockingly easy. Learn it when you read more.