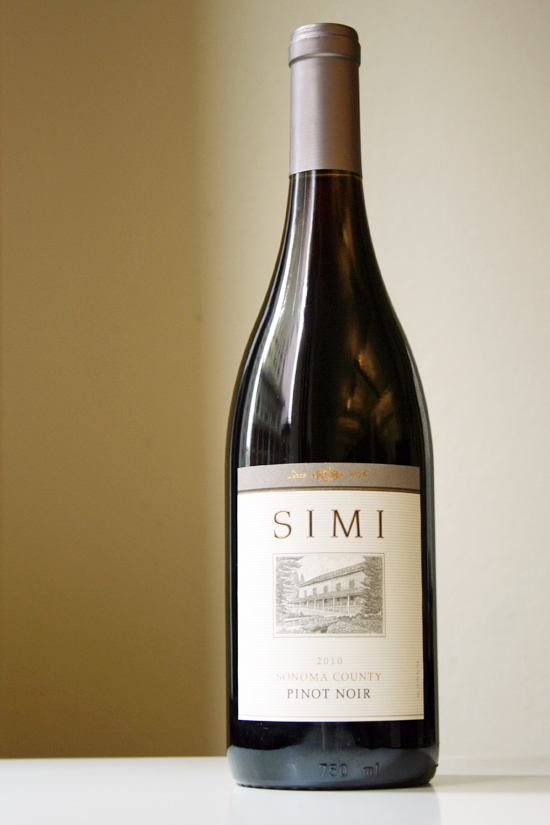 When we first tasted the
2010 Simi Pinot Noir
, we were pleasantly surprised; this Sonoma County beauty was bottled after a warmer-than-usual growing season, which helps to explain the full-bodied ripeness of the wine and its jammy-peppery characteristics. Additionally, we'd wager that the oak aging process worked in concert with the spike in heat to amp up the complex spiciness of this bottling.
Pinot Noir is a notoriously fickle grape to grow and requires delicate handling, so we'd recommend snapping up a bottle or two, as this is a good value and a rather unique find at its price point ($25). We'll be sipping on a garnet-hued glass with
roasted leg of lamb
or a full-flavored fish such as salmon or tuna. Who gets your vote for top California Pinot?
Photos: Anna Monette Roberts