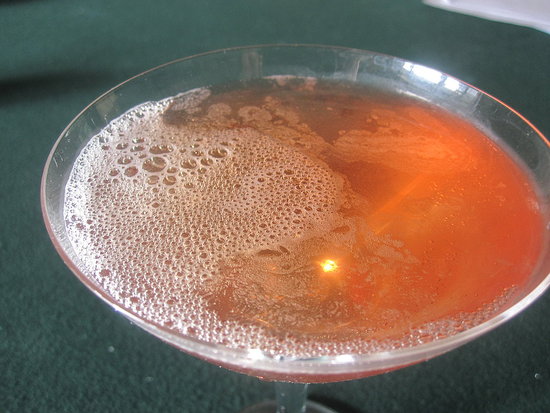 The other day I found myself at my parents' house and I was thirsty for a cocktail. However, it had to be a simple recipe that didn't require fussy syrups or fresh citrus. There wasn't time to run to the store or make anything complex, so I grabbed
Food & Wine Cocktails '09
and started browsing.
I knew my parents had St. Germain, the deliciously aromatic elderflower liqueur, and I settled on this uncomplicated recipe with a complex-sounding name. Like sangria, it perfectly combines wine with spirit.
Don't be intimidated by the gin; I served it to three non-gin drinkers and they loved it! The sweetness of the St. Germain and the crispness of the white wine balance it out. What I love most about this refreshing concoction is that it's not hard to batch; one could easily make a pitcher. It's also a great way to use pomegranate juice. Interested in the recipe? Read more.