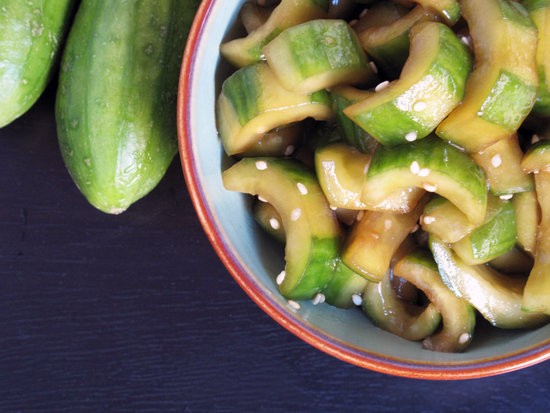 I grew up eating this light and refreshing salad at my mother's table, and it's still one of my favorite dishes to start off a light meal. The flavor profile is tart, the texture crunchy, and the combination so simple yet so satisfying.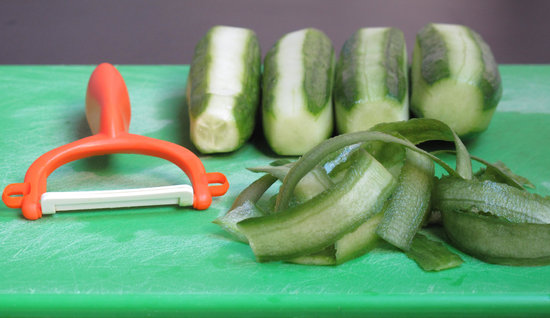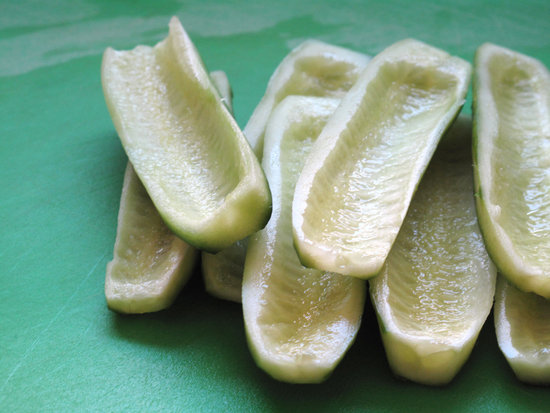 The best part? The longer you let it sit, the better it tastes. After you've made it once, try altering the ingredients to see what works better for you — cider vinegar or white vinegar, more or less soy sauce, and so forth. My favorite cucumbers to use are the Japanese variety, because they're so crisp and firm. When they aren't available, I substitute Persian cucumbers. Read on to check out
this easy family recipe.