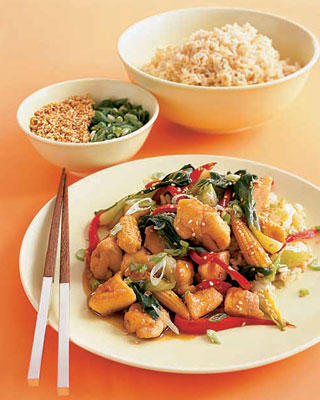 While it seems like ordering Chinese takeout is the quickest way to have sweet and sour chicken, mu shu pork, bacon fried rice, or General Tso's chicken on your dinner table, there are plenty of simple recipes out there for your fave carton-served dishes.
Now you can add a sesame chicken stir-fry to your Asian dinner repertoire. This dish incorporates one of my favorite flavor-packed secret ingredients, sesame oil, as well as tender bok choy, crispy chicken, garlic and ginger, baby carrots, and a red pepper for punch.
Learn how to make this tasty stir-fry when you read more.