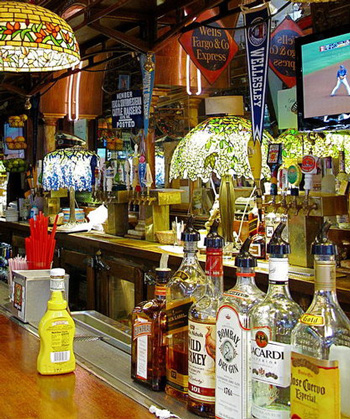 Researching
cocktail eras
is a pastime, and lately, one particular time period has been the highlight of conversation among spirits writers:
the fern bar era
. The much-maligned tavern of the 1970s — characterized by its ferns, wood paneling, and overly cloying drinks — was discussed at length in seminars at this year's
Tales of the Cocktail
and
SF Cocktail Week
.
To learn more about this era, I spoke to Martin Cate of Smuggler's Cove, the historian who led both discussions. I asked him if the fern bar was due for a revival. His answer, after the jump.