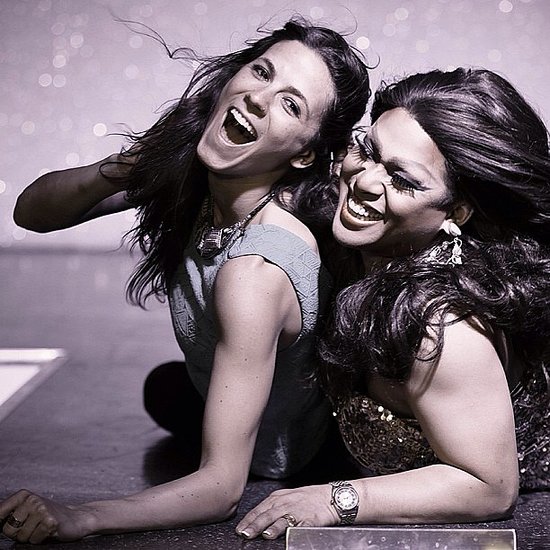 Clocking in at about six feet tall with the best biceps you've ever seen and a raspy, louder-than-life voice, Eden Grinshpan commands awe when she enters the room. But this beauty queen is no pushover in the food department. The girl knows how to put away some serious food — the DKA, for example — and she's doing something no one else in the food TV world is. On her new Cooking Channel show, Log On and Eat With Eden Grinshpan, she travels around the country meeting talented YouTube stars and food bloggers and dining at their favorite local eateries. Eden took some time to talk to us about her show and the most memorable things she's eaten.
POPSUGAR Food: Who came up with the Log On and Eat concept?
Eden Grinshpan: It was a collaboration of so many different people, but the concept started because of my love for going online, reading reviews, and seeing what's hot in the cities that I'm traveling to. It started off as that, and then it kind of grew into this whole platform of meeting these YouTube and Twitter stars and bringing them to television.
PS: Who finds the YouTubers and bloggers?
EG: We have a whole team. All of our producers are on top of it. I'm also on top of it, because I'm very much online and connecting with different bloggers. It's a joint effort. Also, it's through connections we meet when we're out.