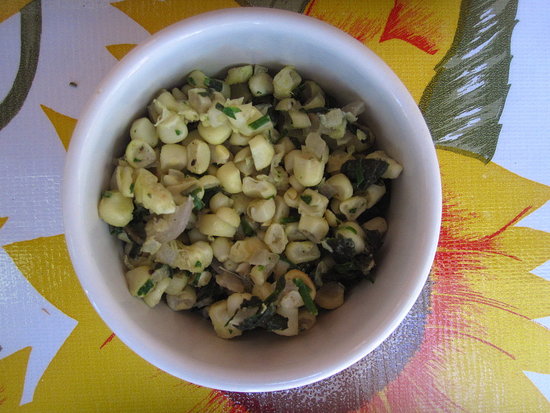 Although I love the flavor of corn, simply
eating it off the cob
can get a little boring. That's why I incorporate it
in salads
or quick and easy sautes. Upon reading this recipe in the current issue of
Bon Appétit
, I knew I would enjoy it.
It's an effortless dish; basically you take corn and saute it in butter, then throw in a bunch of herbs. It's uncomplicated, but wonderfully fresh with the pure flavors of Summer highlighted. I served it with grilled buttermilk chicken and it was the perfect side.
It's a pretty versatile recipe: the sautéed corn would be great over mixed greens, tossed in a warm tortilla and topped with crumbled cotija cheese, or on a crisp pizza dough with dollops of ricotta. Add the method to your repertoire now.