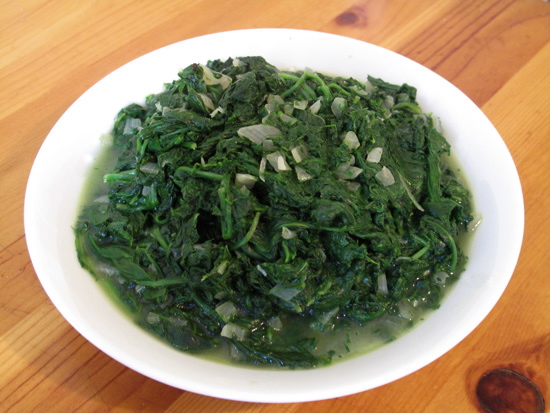 Michelle Obama has only been a resident at 1600 Pennsylvania Avenue for 10 months, yet she's already managed to set an example for Americans to eat more fresh food, from planting a garden to starting a White House farmers market.
Earlier this year, I spotted a recipe for one of the first lady's favorite White House dishes, a creamed spinach without the cream. I bookmarked it, thinking it would make a satisfying yet light steak side, or a healthful addition to a large Thanksgiving feast.
The recipe calls for blanched, puréed spinach, which adds an airy, creamy taste without the calories. To see the technique, keep reading.