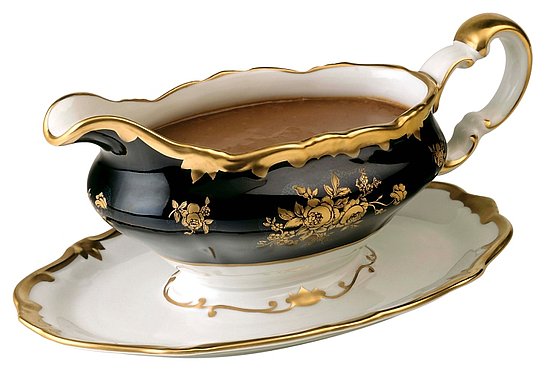 Thanksgiving is only a week away. And this year, KitchenDaily wants to make sure you've got everything just right by offering a primer on everything basic, beginning with classic turkey gravy. In an episode of KitchenBasics with the Culinary Institute of America, the CIA's chef Katherine Polenz offers a step-by-step demonstration of the gradual process, explaining the science of thickening sauce along the way. Follow Polenz's flavor-enhancing advice (like her secret ingredient) and important visual cues (such as how to know when the gravy's thickened), and you'll be guaranteed to have a smooth, complex sauce that's as much the talk of the table as the turkey.
For the instructional video and recipe
head to KitchenDaily.