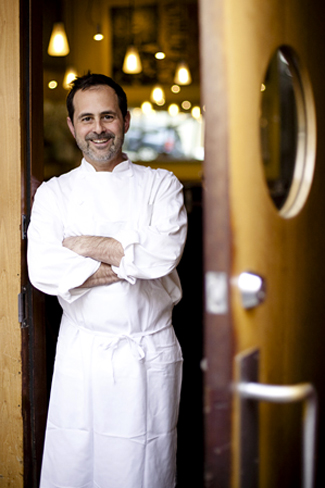 It's hard to keep a restaurant that's been open over a decade perennially packed, but Craig Stoll makes it look easy. The chef-owner's flagship restaurant,
Delfina
, has been open for 13 years, yet remains one of San Francisco's top dining destinations. Stoll and his wife, Annie, have a new Roman restaurant, Locanda, as well as two locations of the absurdly popular Pizzeria Delfina, which was named one of the
25 best pizzas in America
.
I talked to the James Beard Award winner about what keeps his restaurants interesting, upcoming projects, and the controversial state of fine dining today.
YumSugar: Delfina's been open for 13 years. How do you continue to move forward?
Craig Stoll: It's just hard work. What we need right now, in order for our restaurants to continue to thrive and grow, is talent. We have a brand-new chef coming in here; you're the first to know. Matt Gandin, our chef de cuisine who's been with us nine years, is leaving; he doesn't know where he's going, but he wants to pursue his own thing, possibly Mexican food. Dylan Montano is coming in; I'm super excited for this. He's been the chef at Manzanita, Traci Des Jardins's restaurant in Lake Tahoe, and has worked at Quince.
Keep reading after the jump to learn about what Craig Stoll has planned next.