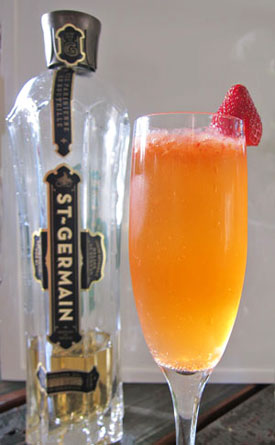 Warm, sunny weather calls for a light, cheery cocktail, and what better way to satisfy that requirement than with a champagne- and fruit-based libation?
This twist on the French 75 incorporates muddled strawberries for an even more Springlike feel, and the inclusion of gin and elderflower liqueur makes it more evening-appropriate than its brunchy cousin the mimosa.
For optimal flavor, enjoy it as a pre-dinner drink on a sunny deck. Sound enticing? Get the recipe!