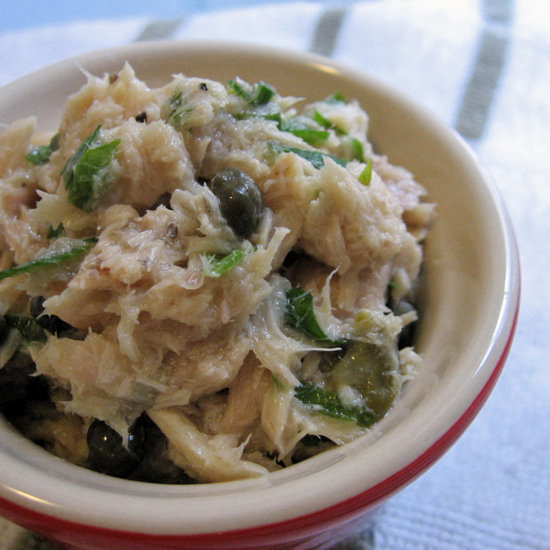 Growing up, I never went through a picky stage, and today there is nothing that I wouldn't taste — except for one fishy thing. As a small child, my mother claims I gorged on tuna fish with no hesitation, but for some inexplicable reason, things took a very different turn. It's been a family mystery ever since.
I recently moved in with a new roommate and felt confident that, when it came to all things kitchen, I had covered all the bases with her: sharing food is a necessity for me (labeling containers just seems so sad and weird), if there are dishes in the sink, just do them (it all evens out eventually), and depending on the week, I call for Indian takeout an embarrassing amount of times.
Then it happened. I walked into the apartment postwork one rainy night and saw my roommate cooking up tuna and tomato soup in the kitchen. That was when I realized I'd left an important detail out of the equation.
Keep reading to see how I faced up to my fear of tuna.