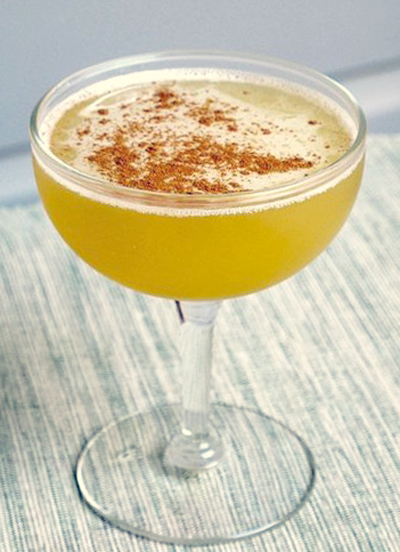 It's technically been Fall for several weeks now, but weather-wise in the Bay Area, it's still Summer all around. For Northern California dwellers, it's easy to be seasonally confused, staring at pumpkins,
Halloween
candy, and Thanksgiving newsstand covers while wearing shorts and flip-flops.
In this transitional period, I'm a big fan of provisions that delicately toe the line between late Summer and early Fall — dishes like slow-cooker braised chicken with early girl tomatoes, or this scotch whisky cocktail recipe I recently discovered. Its orange dreamsicle-like front notes remind me of the last season's dog days.
At the same time, cinnamon and warming scotch finish remind me of Fall's impending arrival. Keep reading for a cocktail recipe that works between seasons.