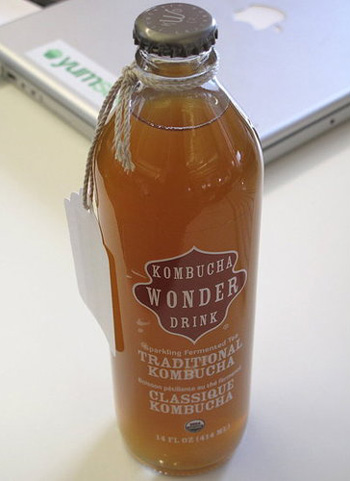 The other day, YumSugar headquarters received a shipment of kombucha. Although it's everywhere — at cafés, farmers markets, and grocery stores in San Francisco — and people who like it swear by its health benefits, I simply don't care that much for its fermented, acrid flavor. I passed the health elixir off to our intern
Victoria
, who loves the stuff.
But even as a non-Kombucha drinker, I'm intrigued by a recent Good magazine essay that argues mere alcohol content alone could explain kombucha's stress-relieving and cure-all powers: a University of Maine study found at least one major brand contained 2.4 percent alcohol, close to the amount found in some ultralight beers.
If it's the alcohol that give this drink its curative properties, then I'll just take a beer instead. What about you? Do you do kombucha?