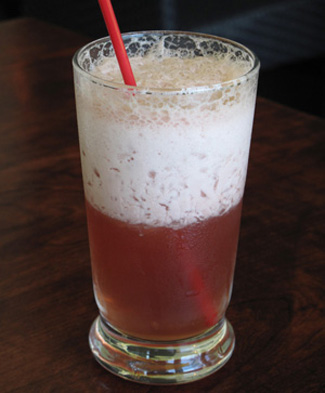 For a sweet brunch cocktail that's more complex than the standard mimosa, I turn to fizzes — mixed drinks that consist of a spirit shaken with acid, soda water, and egg whites for frothiness. While they've been around for well over a century, they gained international acclaim in the 1950s. Some of them — like the
Ramos gin fizz
— remain popular today.
Less commonly seen (but no less satisfying!) is the sloe gin fizz. It's similar to the gin fizz, although the star ingredient is sloe gin, a liqueur made from spirits infused with the sloe berry, an astringent fruit that's related to the plum.
The resulting tipple has a ripe, cassis-like flavor with an effervescent, floral finishing note. By drinking more sloe gin fizzes, I'm hoping to bring them back. Join me in the cause when you keep reading.