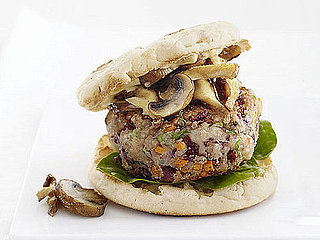 This week, after a few too many drinks at CUESA's Farmers Market Cocktails Night, I heeded the cries coming from my stomach and headed over to Gott's Roadside.
I decided to opt for a burger without the beef, and I've been dreaming about it ever since. The perfect veggie burger has a charred exterior, a meaty texture, and a fresh quality to it that keeps it satisfying yet light.
Inspired by Gott's, I'm making my own mushroom-topped meatless patties, a combination of beans, breadcrumbs, and walnuts — plus a few secret ingredients. Want to get in on the recipe? Then read more.