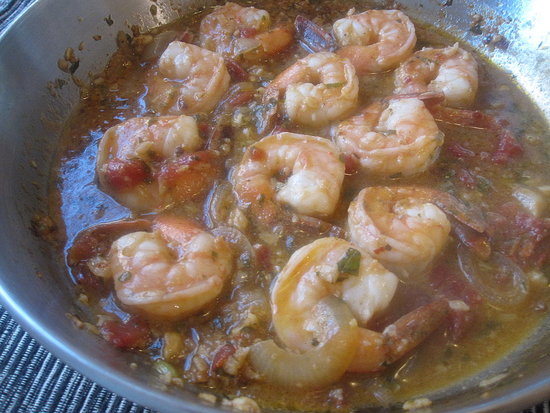 Lately I don't know what's gotten into me, but I simply can't get enough shrimp. I crave the succulent pink shellfish constantly. To feed a recent hunger for spicy, finger-licking-good shrimp, I made this amazing fra diavolo recipe.
Fra diavolo usually refers to a red-pepper-flaked tomato sauce with origins in the Italian-American kitchen. It can be used to season pasta or seafood. When making this scrumptious dish it's important to have your mise en place. The shrimp and sauce come together quickly, so there isn't much time to chop herbs in between the steps.
A wonderfully fragrant aroma fills the kitchen and the result is shrimp that is juicy, savory, and spicy. Serve it with something that will soak up the flavorful sauce: bread, pasta, rice, or as I did, couscous. I promise you won't be disappointed in the recipe — get it now.