A green bean casserole isn't a green bean casserole unless it's smothered in cream of mushroom soup and topped with crispy onions. But because the original Campbell's recipe uses soy sauce to add a boost of umami, I decided I'd try a version of green bean casserole that plays up Asian flavors.
This casserole tastes every bit as indulgent as the original recipe, but it's made lighter by thinning the cream of mushroom soup with vegetable broth. In this Japanese-meets-American rendition, I caramelized the onions and deglazed them with mirin, a sweet Japanese rice wine. Rather than relying on French's fried onions from the can, I breaded the onions in panko (Japanese breadcrumbs). The buttery, breaded, and caramelized onions have a richer flavor than the fried, packaged stuff and are like savory sprinkles atop the creamy green beans and mushroom mixture.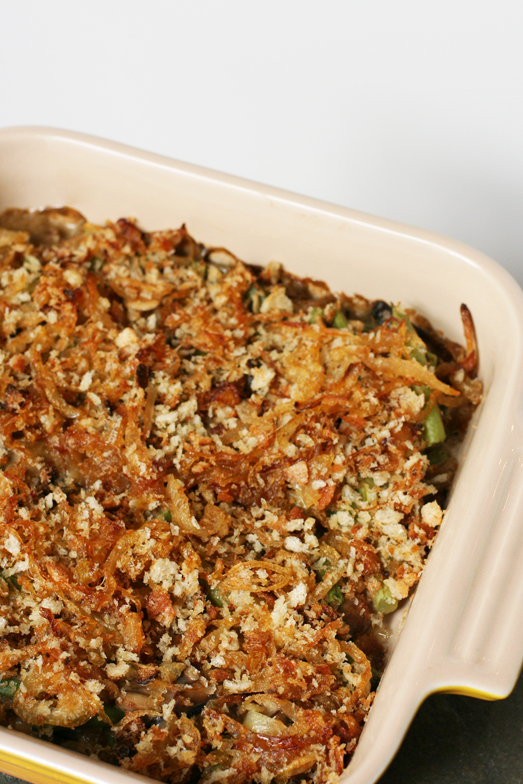 If you're fearful that this dish will taste like stir-fry, don't worry: the resulting dish maintains the integrity of the classic American casserole. As the casserole cooks, your kitchen will be infused with the smell of buttery onions and earthy mushrooms; you'll know it's ready when the thick cream of mushroom soup starts to bubble through the crispy caramelized onions.