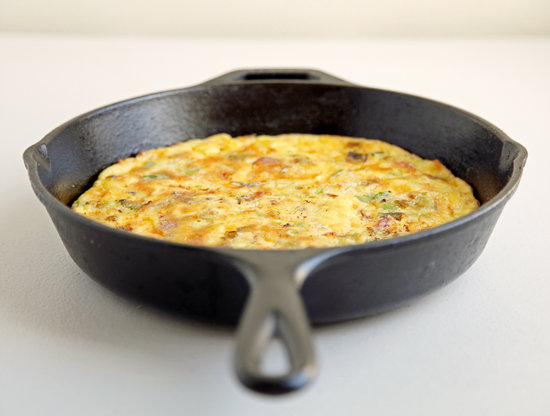 We may still be in the throes of wool coat and tights weather, but I'm already eagerly anticipating warmer days for one frivolous but fantastic reason: with Spring weather comes picnic season. Generally, these blissful afternoons spent relaxing in the park are fueled by a stop at my favorite specialty foods shop to pick up some cheese, bread, wine, and fruit, but occasionally I prepare a slightly more involved, less spontaneous spread. Often this centers around a portable, low-fuss, room-temperature-friendly, and — most importantly — delicious dish: the frittata.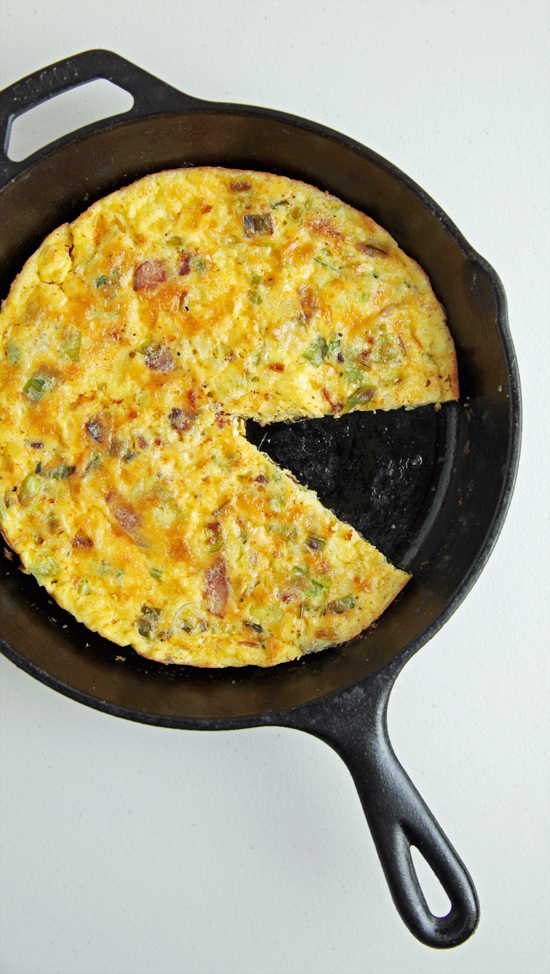 This bulked-up, bacon-studded iteration will be no exception. I can already picture it: me, a few friends, a
bottle of rosé
, hearty slices of this frittata, a basket of berries, and, ultimately, sun-drenched bliss. Until then I'll have to satisfy my craving table-side, but hey, with a dish as lovely as the one at hand, I'm hardly complaining.