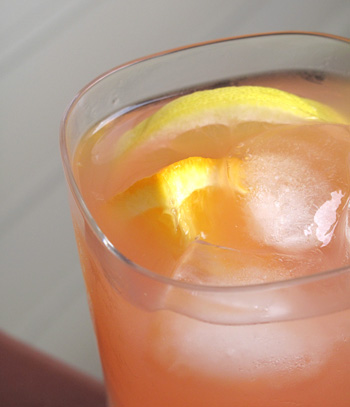 I'll be up front and say that
Valentine's Day
is not my favorite holiday. I'm an idealist who believes that every day should be full of love and affection. But I do appreciate that it's the perfect excuse to eat a surplus of chocolate, and better yet, just about the only occasion when it's acceptable to drink ridiculously girly cocktails.
This week, I couldn't resist the opportunity to create a blushing sangria. It gets its signature color from X-Rated, a vodka, mango, and passionfruit based liqueur, and tastes like a trip to the tropics.
For a festive cocktail that'll kick-start any Valentine's Day-themed girls' night out, read more.