Last year, Girl Scouts and Nestlé team up to do the unthinkable: combine a beloved American cookie with the classic Crunch chocolate bar. We loved the partnership. But when the two companies teamed up again to create new limited-edition Coffee-Mate creamers ($3) for Summer in Thin Mints and caramel and coconut flavors, that's when we started to scratch our heads. But alas, tempted by all things Thin Mint, we called the products in for a taste test.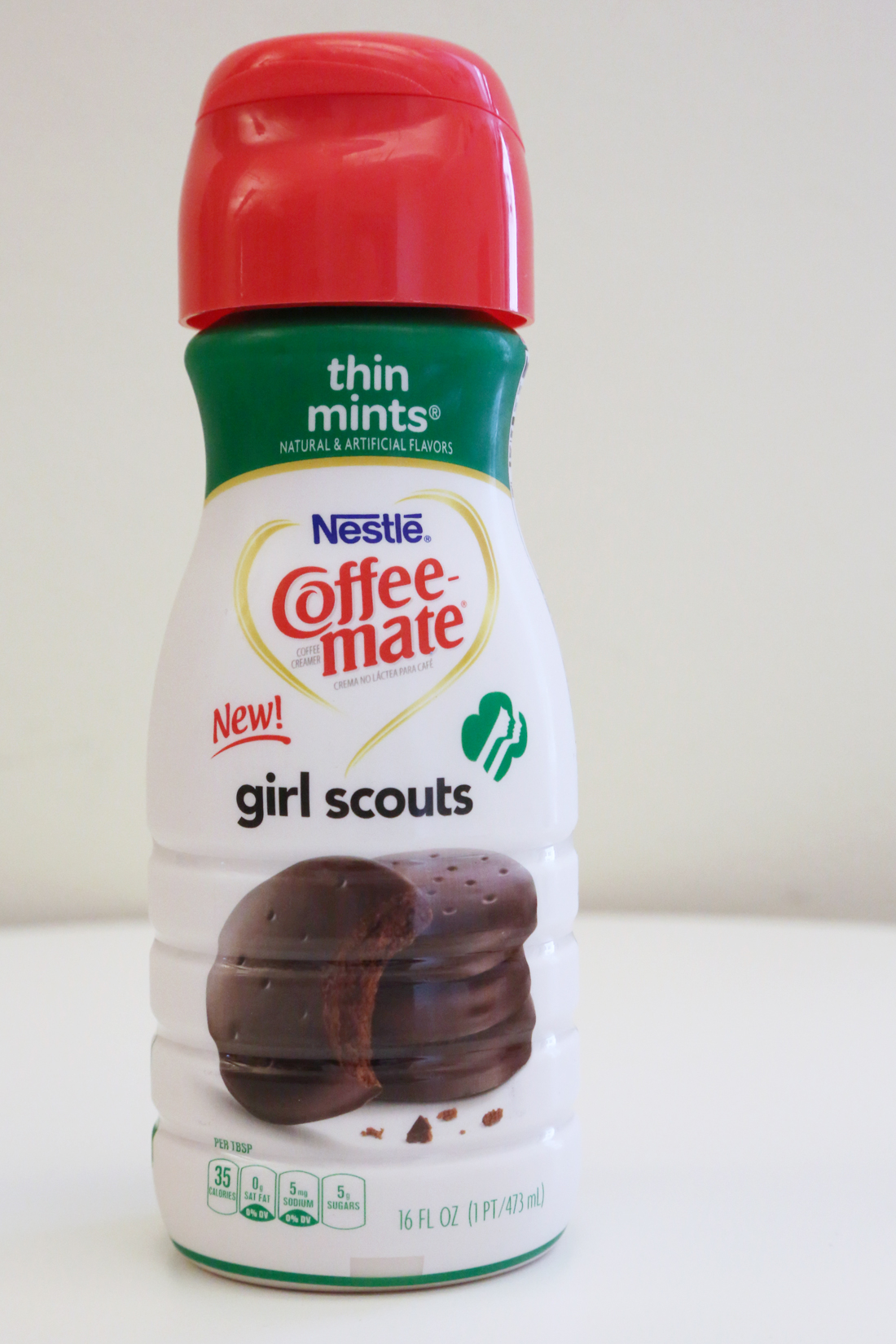 Thin Mints Coffee-Mate
Taste-testers agreed that the fudgy and minty coffee creamer both smells and tastes like Thin Mints, and possesses a cooling effect that would be refreshing during the warm Summer months. Detractors complained that the flavor was a little artificial-tasting and more subtle than they would've liked in taste. Still, the stars speak for themselves: most enjoyed the flavor enough to give it a high rating.