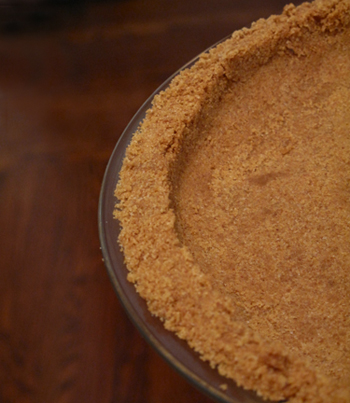 Hey you. Yeah, you. In the baking aisle with a premade graham cracker pie crust in your arms. Stop! Put down the pie crust. Did you know it's easy to make a homemade graham cracker crust? It's seriously the most simple pie crust around — if you have a food processor.
All you have to do is pulse the crackers with butter and sugar until the mixture is fine and moist. Then you press into a pie pan, bake, and voila! Pie crust is ready for any type of filling. Now the only thing you have to worry about is what to fill it with.
This recipe is quite versatile — don't limit yourself to just graham crackers. For the recipe and more variation ideas, keep reading.