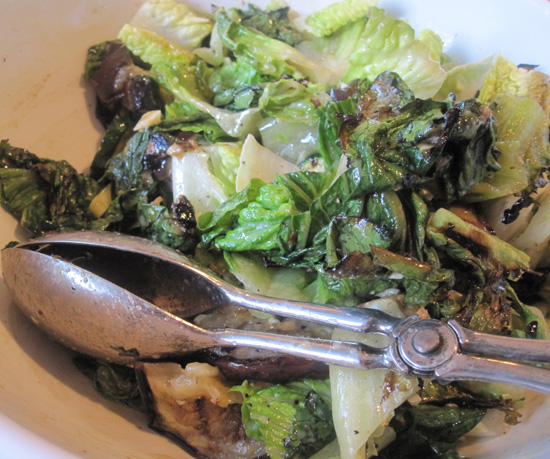 Although I've seen recipes where a leafy head of romaine is placed on the grill, I had never tried the technique until last weekend. I'm not sure why I was turned off by the thought of grilled romaine, but let me assure you I'm a grilled-lettuce convert now that I've eaten it.
This salad is amazing! The grill chars some of the leaves until crisp while others are in different stages of wilt. Let the romaine cool a little before tossing it with the other ingredients. I used grilled eggplant and zucchini, but any veggies would be delicious.
You could also toss the greens with grilled fruit, salty cheese, cooked protein, crunchy croutons — really the possibilities are endless. For extra-smoky flavor, grill the lemon before making the vinaigrette. Read on, for the recipe.