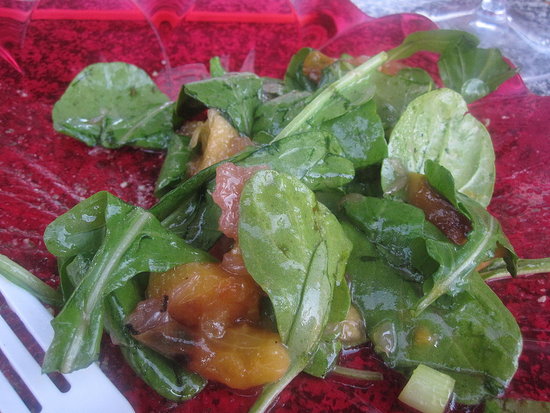 This Summer, I've been all about mastering certain cooking techniques. First I tried out several variations of pasta with pesto. Then, I practiced my pie dough-making skills. Now I'm perfecting my grilled peach salad.
I made it in July, but wasn't totally satisfied with the outcome. The peaches were too ripe and instead of softly caramelizing them, the grill made them mushy. For my second try, I used this recipe. There's no cheese, instead the peach's sweet flavor is balanced by tart grapefruit.
The quick vinaigrette is a simple mixture of oil and grapefruit juice that lightly coats each of the green leaves. This grilled peach salad is less complicated than the first, but sometimes the most basic things taste better. I served it alongside a decadent pesto lasagna. To give this recipe a whirl, keep reading.