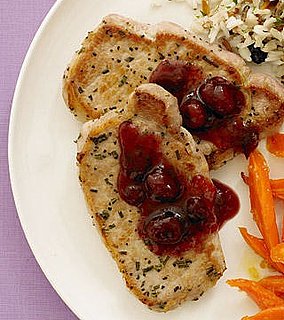 I just found the perfect use for my leftover
cranberry sauce
and
boneless pork chops
: this balanced dinner of sautéed pork cutlets.
I'll pan-fry some pork chops, then deglaze the pan with a combination of cranberries and port wine, for a sauce that's both sweet and tart.
The result? A mouthwatering meal that's full of flavor, not fat. Want to see the recipe? Then read more.