For me, September doesn't only mean back-to-school time; it's also back-to-cooking time. For dinner inspiration I am loving Martha Rose Shulman's new cookbook, The Very Best of Recipes For Health. Don't let the word "health" in the title fool you; her recipes are big on flavor and easy to make.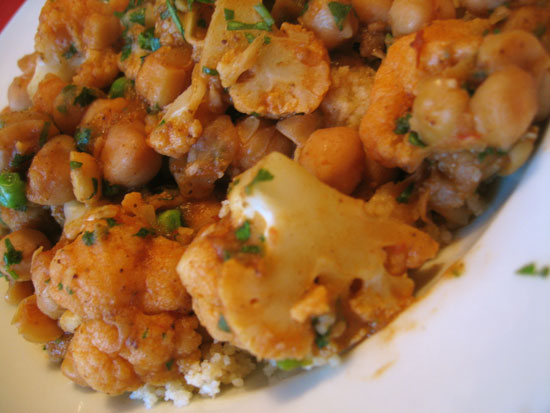 Since I'm eating meat-free for the FitSugar
Give It Up Challenge
, I have been looking to beans for protein. Nothing beats chickpeas as a filling dinner; remember,
garbanzo beans are a dieter's friend
. Add some spicy
harissa
and you have a memorable dish.