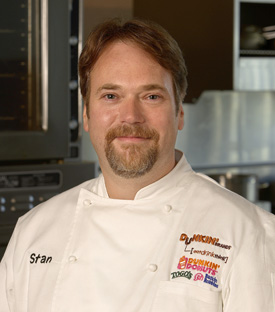 Earlier this morning, Dunkin' Donuts announced that it's come out with Hearty Snacks, a new menu that features the likes of stuffed breadsticks and handheld pies.
We took a minute to talk to Stan Frankenthaler, Vice President and Executive Chef of Product Innovation for Dunkin' Brands, who spoke about the reasoning behind his all-day snack food choices.
See what he had to say about adapting to trends and the fierce competition that is fast food breakfast when you keep reading.