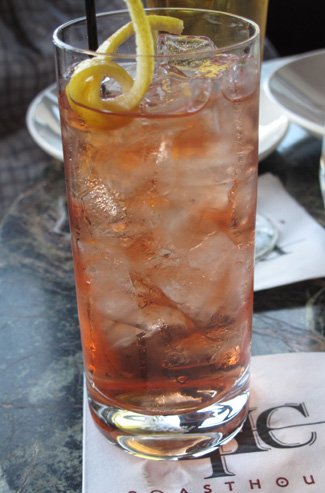 In honor of Mardi Gras, I've been on the hunt for a native New Orleanian cocktail to raise a glass to on Fat Tuesday. I can only take so many sugary hurricanes, so instead I looked to a stiff drink with a storied history.
I'm not an authority on the sazerac, so I asked Scott Brody, bar manager at San Francisco's Epic Roasthouse, for some expertise. "We use [executive chef] Jan Birnbaum's recipe," he explained. "Jan is very specific about the way the sazerac is prepared." When it comes to the classic cocktail, Birnbaum, who spent years working under the tutelage of Paul Prudhomme, doesn't believe in any fancy bourbon or martini glassware. "It's a working-class drink," Scott explained, adding that Epic's rough-around-the-edges sazerac is always made with Old Overholt Rye.
This Mardi Gras, make a French Quarter favorite with none of the pretense but plenty of authenticity. Read on for the recipe.