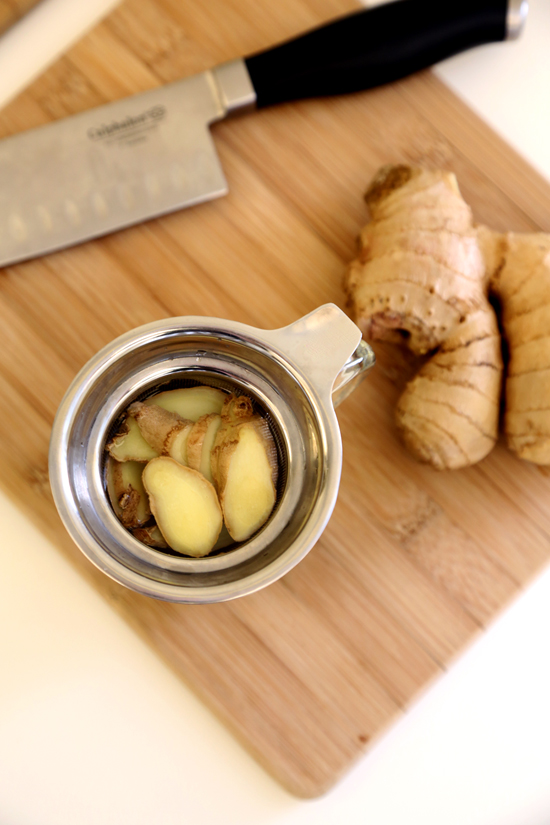 Steeping ginger tea at home is a practically effortless process, since it only calls for two ingredients: sliced ginger root and hot water. There's no need to buy prepackaged, dry ginger tea when you can make the fresh, fuss-free version. While you can scrape the skin off the ginger with a spoon if you'd like, I leave the root as is and rely on a fine mesh tea filter to prevent the papery ginger skins from getting into the tea. Talk about easy!
When is the right time to drink ginger tea? Consider ginger the anytime tea for any ailment, whether it's a cold, stomachache, migraines, or general fatigue. Drinking ginger tea at once invigorates like a strong cup of coffee and soothes like a lavender salt bath.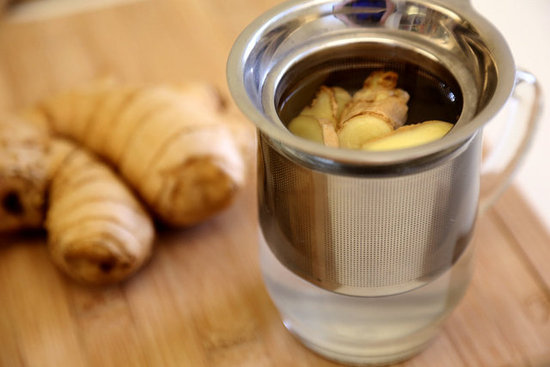 Here's a quick tip in terms of buying ginger: if you have access to Asian markets, then buy your ginger there. The ginger will be plump and fresh from the high turnaround, and it will be sold at a fraction of the price. This large piece would have cost me upward of $10 at an organic supermarket, but it only cost me 50 cents at my local Chinese grocer.
Ready to warm up to your own cup of ginger tea? Keep reading for the recipe.