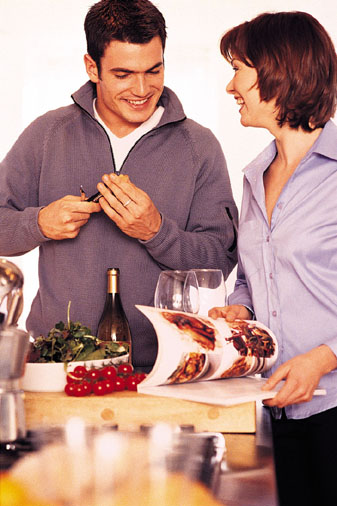 When it comes to cooking, there's nothing more rewarding than serving your friends and family at a party. Whether it be a dinner, baby shower, or birthday bash, crafting the perfect menu is crucial to an event's success. From your guests' dietary needs to the occasion to the season, there's a lot to consider when planning a menu. Don't be overwhelmed, I've got a handful of suggestions to keep in mind the next time you're deciding what to serve.
Being a good hostess means that you make guests feel welcome and comfortable, that's why it's important to think about their diets. Don't serve a meat-heavy menu if you have vegetarians in attendance. A friend allergic to gluten? Offer a gluten-free meal. While you may have to think outside the box, there are millions of dishes in the world; it can be done!
If it's easier for you to cook with a theme, like rustic Italian, casual Californian, or traditional Spanish, do so!
Unless you are highlighting a special item on purpose, (like serving a blood orange meal, where each course features blood oranges), make sure there isn't too much of one ingredient. Too much cheese or starch or vegetables will result in an unbalanced meal.
Get the rest of my tips — and share yours! — after the jump.