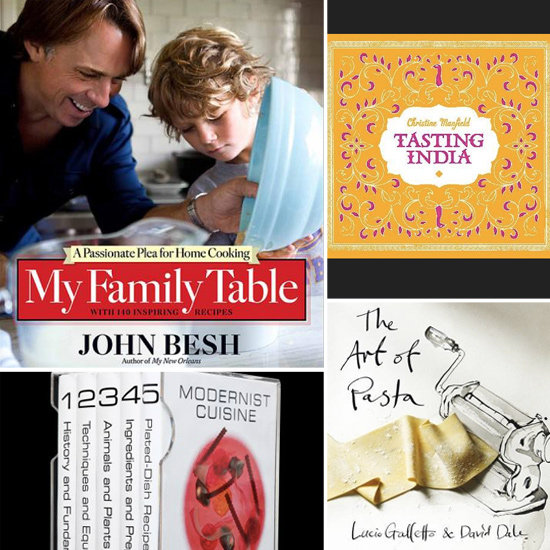 The International Association of Culinary Professionals (IACP) are gathered in New York for their annual week-long conference. Last night, ceremony emcee (and Cooking Channel's
Food(ography)
host) Mo Rocca
announced which finalists
took home the top nod of best cookbooks of 2012.
Among the winners: Nathan Myhrvold's standout Modernist Cuisine, New Yorker writer Adam Gopnik's essay on eating, The Table Comes First, and New Orleans chef John Besh's My Family Table for the category of Children, Youth, and Family. Perhaps most notable? The fact that an Indian cookbook (Tasting India by Christine Manfield) took home the award of Cookbook of the Year — a signal that American home cooks are finally ready to tackle the lesser-known frontier of Indian cuisine.
Interested in checking out the list of this year's best cookbooks? Then keep reading.