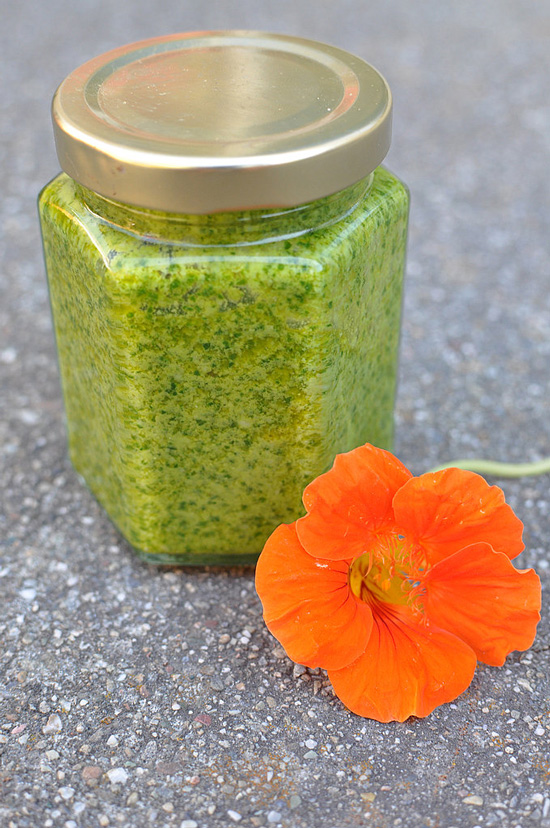 How does your garden grow? Now that the weather in California's started to warm, all of the vegetables in mine have finally started to grow! Nothing's quite large enough to pick yet, except for a few nasturtium plants, which are growing like weeds.
When life gives you nasturtium leaves, make nasturtium pesto! I used the traditional ingredients in a basil pesto, but substituted the basil with a big bowl of hand-picked nasturtiums.
See what I topped with this condiment, then
make your own version of this fresh pesto.