From salmon burgers to pork chipotle muenster burgers, I've seen and tried just about everything in between a circular bun. So when I flipped open the latest Food Network Magazine to find a recipe for Indian-inspired spiced burgers, I couldn't resist giving them a try.
The South Asian spice that makes this burger so distinctive is curry powder, and it's incorporated directly into the patty before cooking. It lends a warmth to the patty, which is actually fairly lean (it's made of 90 percent lean ground beef).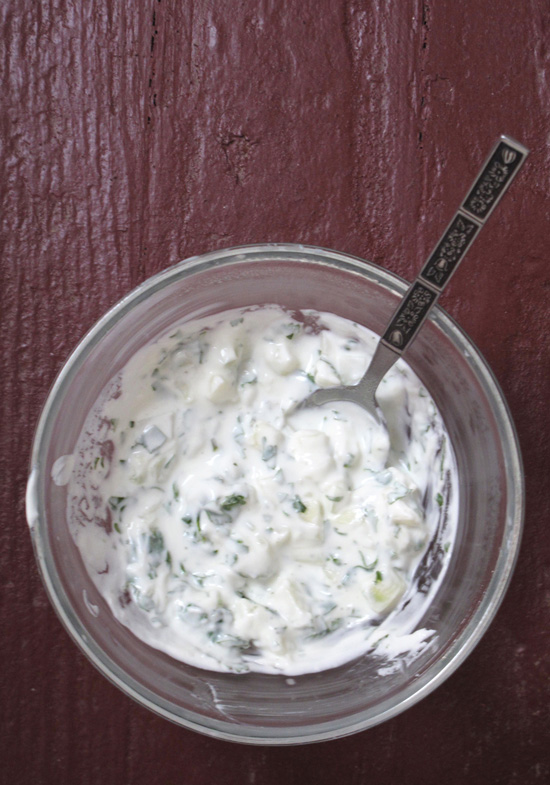 What keeps the burger moist (and what makes this burger so great) is the complementary condiment: a cucumber raita of sorts, made here with Greek yogurt and cilantro in lieu of chopped mint and the thinner yogurt variety. Keep reading for more, including the
spiced burger recipe.