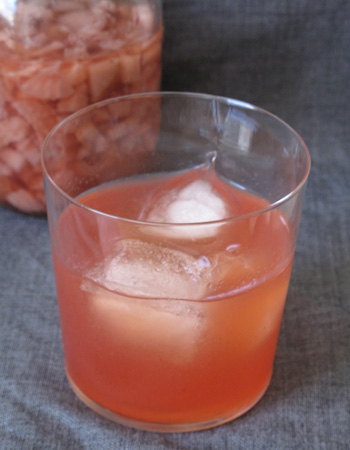 I love making
homemade foodstuffs
, and in particular, bar ingredients. I've made vodka infusions, like
limoncello
, and brandy-based liqueurs, such as
cherry bounce
, but never a tequila version. Unlike the other two, tequila has a little bit of a mule kick at the end, so I was curious to see how it would stand up next to the delicate, floral notes of strawberry.
This recipe is very easy and makes a large quantity; all you need is patience, as it requires two to three weeks to develop flavor. It's an intriguing liquor with many contradictory qualities: it's sweet but not sugary, fragile yet pungent.
I enjoyed it with some Sprite for fizz and acidity, and a splash of pineapple-orange juice for sweetness. Interested in the recipe? Then read on.