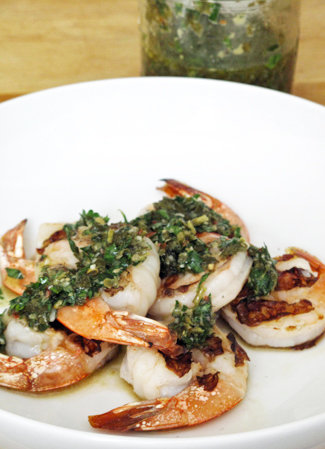 Aside from an ice-cold refreshment, nothing goes better with Summer grilling than an array of fresh sauces and
homemade condiments
. It's true: a brushstroke of tangy barbecue sauce on ribs or a dollop of aioli on a burger adds a mouthfeel and an element of excitement to basic Summer staples like grilled meats and vegetables.
Italian salsa verde is, in my opinion, the most underrated of condiments. It's oft-overlooked in favor of its tomatillo-based Mexican counterpart, but the ingredients are entirely different. Think of this version as a more piquant, less garlicky rendition of chimichurri — a little drizzle colors any food with a brightness that's not unlike a ray of sunlight on a breezy Summer day.
Try this five-minute sauce for yourself, and you'll see that its great fresh-pulled mozzarella, just-picked heirloom tomatoes, grilled pattypan squash, charred steak, barbecued chicken — heck, probably your old leather boot. See for yourself when you read more.