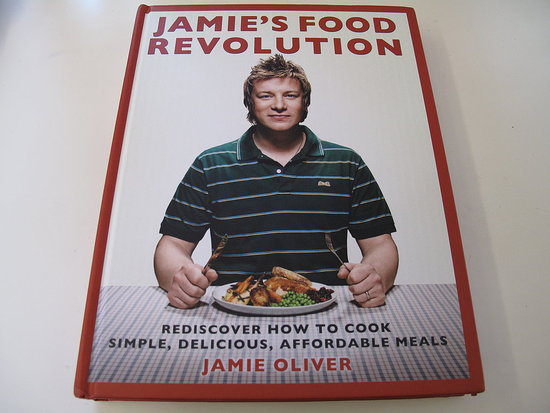 As someone who's followed
Jamie Oliver
throughout the years
, I was intrigued when I heard about his
plans to overhaul
the eating habits of Americans on a new TV show. But apparently his latest project is even bigger than that: he's also come out with his ninth cookbook,
Jamie's Food Revolution: Rediscover How to Cook Simple, Delicious, Affordable Meals
(
$35
). The premise of the title, which hits stores next week, is that cooking good food from scratch saves money and your health. Hoping to transform takeout-lovers into home cooks, this book is studded with real-life testimonials. But is it revolutionary? Find out when you
read more.