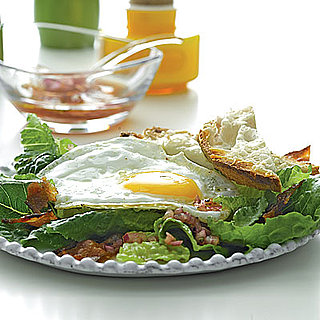 The classic flavors of a breakfast sandwich — bacon, eggs, toasted bread, and melted cheese — are transformed into a salad that's worthy of dinner.
The bacon is sprinkled with brown sugar and broiled until caramelized and syrupy. Thick slices of country bread are topped with jarlsberg cheese, and a fried egg finishes off the dish.
It's rustic and simple, but satisfying and decadent. Want the recipe? Read more.