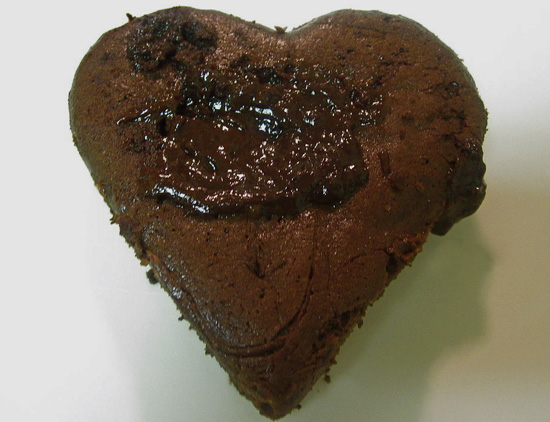 While chocolate molten cakes may seem ubiquitous, especially around Valentine's Day, there was a time when they didn't exist. The rich and decadent dessert was originally created by accident by Jean-Georges Vongerichten.
According to Saveur, Jean Georges underbaked a cake while working at New York City's Lafayette restaurant in the 1980s— and voila! A new dessert was born. While I've never eaten at his establishment, I did find Jean-Georges's recipe on Food & Wine's website.
The resulting dessert is insanely delicious and actually super easy to make. It's thick and gooey with an intense chocolate flavor. If you've never made chocolate molten cakes at home, I highly recommend you do. Your loved ones will love you a little more! Get the recipe now.