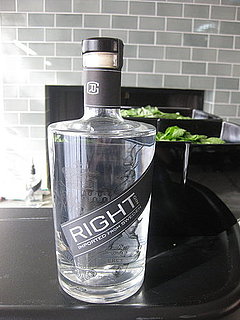 Gin can be a polarizing spirit. With the exception of a few gin and tonics, I've always avoided it; however, a bunch of new gins on the market have converted me into a gin lover. One such gin,
Right gin
, is my current favorite.
Recently, I was invited to a seminar hosted at the brand's loft, here in San Francisco. The event was put on by Nirvino, the awesome social-drinking website that let's you rate cocktails and wine, and led by bad-boy bartender Josh Harris of 15 Romolo. Harris discussed the essentials to building a home bar and walked us through a blind gin-tasting.
To find out more about the tasting and check out all my images from the event, keep reading