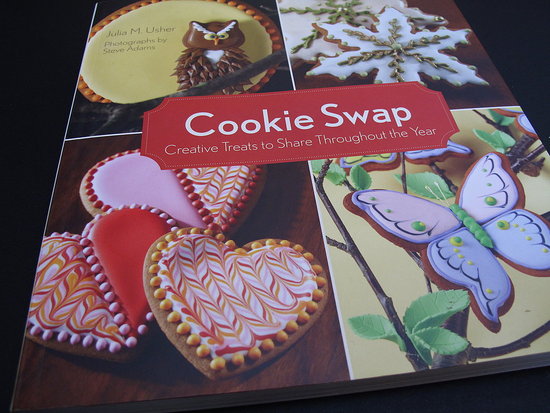 With Thanksgiving over, it's good-bye pumpkin pie, hello cookies. Right now — that window of time before the holiday party rush — is the ideal time to host a
cookie exchange
. As if on cue, an exciting new book landed on our doorstep:
Cookie Swap: Creative Treats to Share Throughout the Year
($14) by
Julia M. Usher
. I took it as an auspicious sign — but did the book live up to its enticing title? Find out when you
read more.