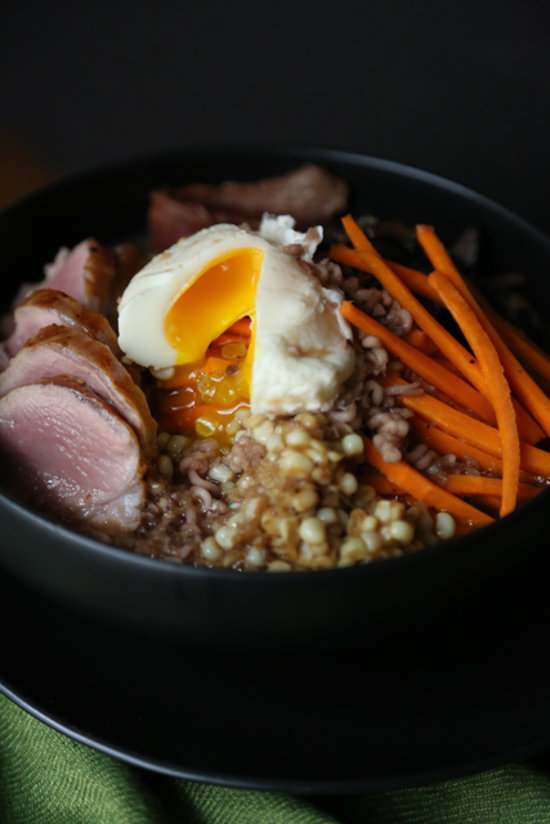 Have you ever heard of a ramen broth with Pinot Noir in it? Well, now you have, courtesy of the wacky Food Network chef Justin Warner. He recently teamed up with Robert Mondavi Private Selection to develop funky and seemingly far-fetched recipes for the winery.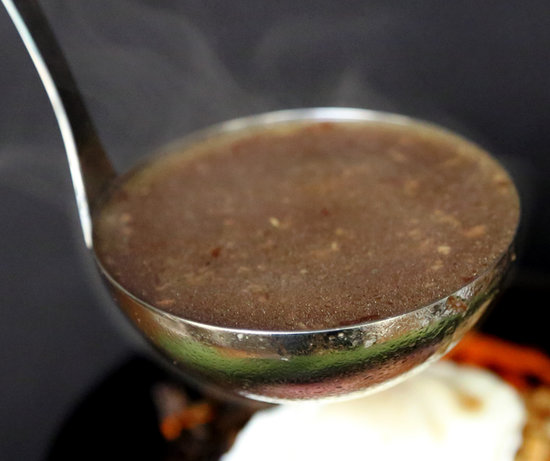 If adding Pinot Noir to a ramen broth sounds particularly eyeball-crossing, hear Justin out: "Most ramen has pork, and I think that Pinot Noir, especially central coast Pinot Noir, has bite, really great acidity, and some backbone to it. With a good ramen, you have a lot of lipids and fat in that broth, which is what makes it taste excellent. You need something that is going to be able to take it down [so you can] revisit [each bite] with a clean palate."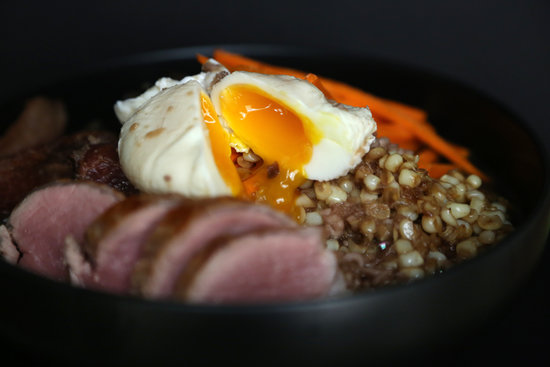 The ramen broth is the nectar of the gods . . . probably because it's doused with a hefty pour of Pinot Noir. As Justin mentions, the Pinot Noir adds acidity to the fatty broth, thus balancing out the richness. It may sound complex, but don't worry; this recipe isn't too complicated. "I made a classic shoyu-style ramen broth. I don't see this as being scaled back, I see it as being inventive and for some reason simple. I made a great tonkotsu pork-style broth where you have to saw bones in half using a skill saw. I've done it. But I mean really, is that something anyone wants to do? It's fun for reading like a fluffy magazine about people who do that professionally, but for a home cook, we'll make a shoyu broth," says Justin.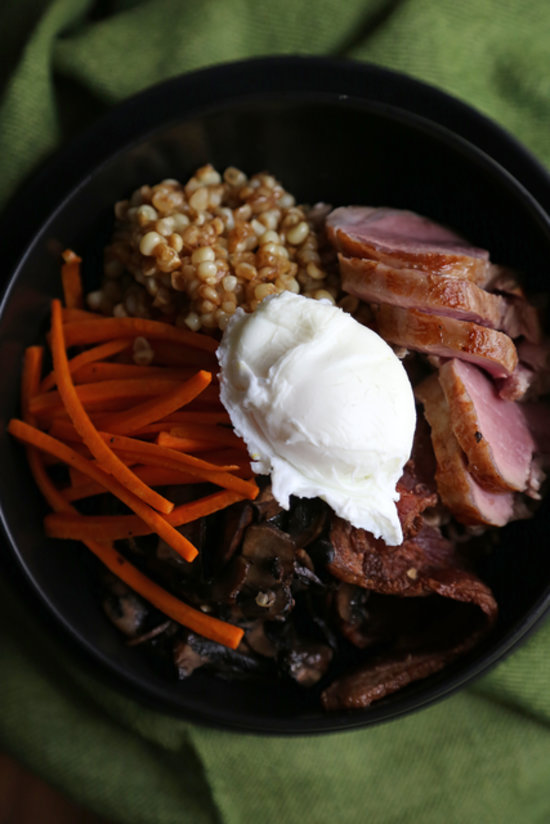 Poached egg, pork tenderloin, bacon, corn, and salty, fatty broth . . . the ramen certainly lives up to its tricked-out name. The recipe only calls for four ounces of wine, meaning there is plenty to sip on while slurping the ramen. I could tell you my wine tasting notes — that the cherry and smoky oak flavors complement the sweet corn and carrots, smoky bacon, and soy sauce. But I won't bore you with those details. This isn't SAT wine prep, after all. It's good food and excellent wine, thrown together in a beautifully disastrous way.