Pumpkin pie sounds healthy — I mean, it's made from pumpkins, right? — but the crust is mostly butter and white flour, and the cream in the filling is high in saturated fat. Your heart will love you if you whip up this version, which is completely raw, vegan, and gluten-free. Did I mention it tastes good, too?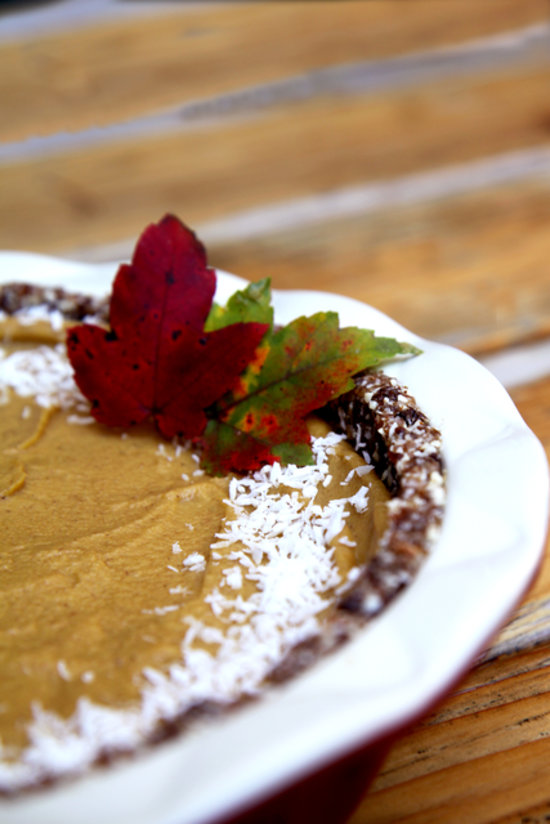 You'll never go back to regular crust again after taking a bite of this one made with almonds, cashews, dates, raisins, and coconut. It's irresistibly packed with sweet, nutty flavor and a satisfyingly soft and chewy texture unlike any boring buttery crust you'll ever have.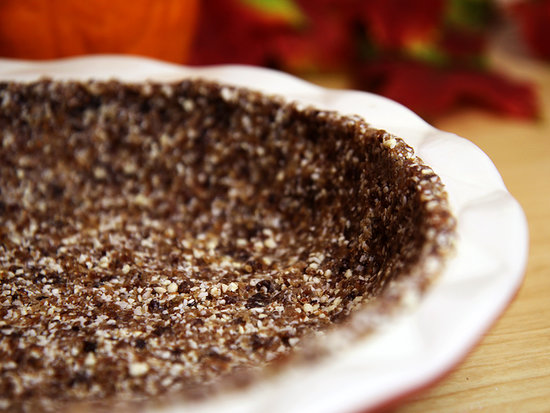 The filling is made with uncooked pumpkin, and for those of you weirded out about eating raw pumpkin, it tastes slightly sweet with a little crunch, similar to a mild-tasting apple. The banana adds some natural sweetness, and the spices make it taste like the holidays.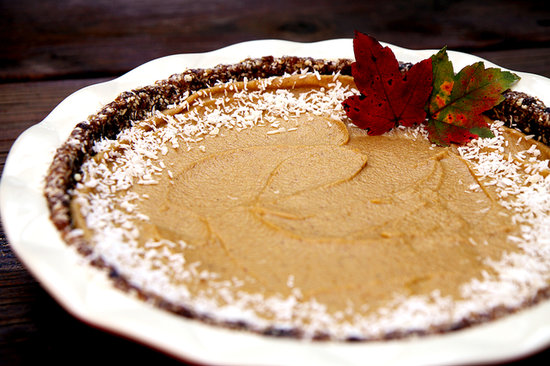 At 302 calories a slice, it beats the 316 for a traditional slice, plus it offers more fiber, less cholesterol, and much less sodium.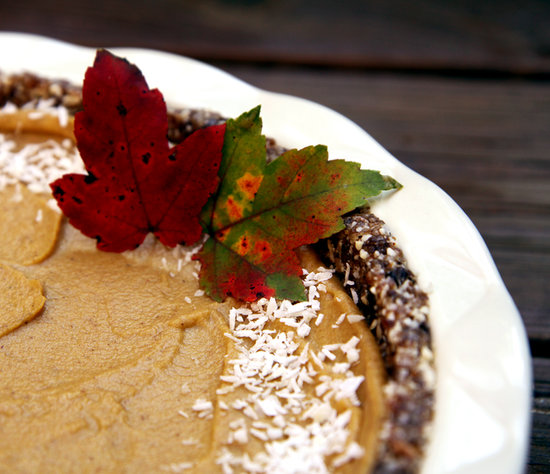 Keep reading to learn how to make this simple pie that'll have your egg, milk, and flour pumpkin pie-loving friends ooing and ahhing.