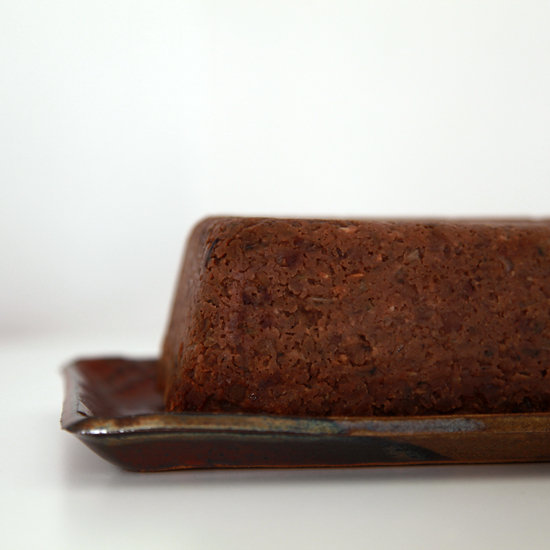 Red lentil terrine might not elicit a delicious food reaction for you, so think of the vegetarian appetizer this way: it's like combining Japanese condiments with red lentils. The mixture is baked until it sets, which makes it a terrine; once it's cooled and served, the red lentil terrine spreads upon crackers like a pâté.
Unlike brown or French lentils, red lentils cook into a puree, so don't be surprised when the lentils transform into an orange mush. Caramelized onions and mirin, or Japanese rice wine, add a natural sweetness to the earthy spread, while umeboshi plum paste and miso contribute to the savory umami flavors. Toasted walnuts, processed into a nut butter, thicken the mixture, ensuring that the terrine bakes into a sliceable loaf.
For parties, opt to serve the whole loaf, or for smaller gatherings, cut a one- or two-inch slice and save the rest for another occasion. Serve the terrine with the crackers of your choice, although I especially love it with either Japanese rice crackers or Mary's Gone Crackers Black Pepper Crackers. Take a look at the recipe.