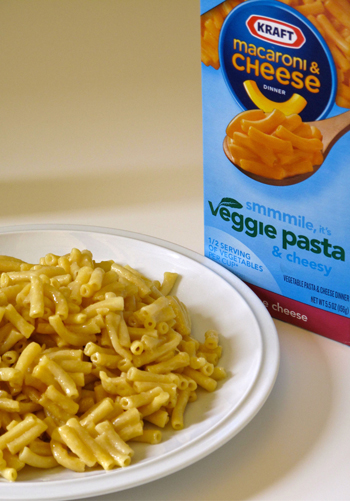 With pressure from the government to
produce more healthful food
, what's a packaged food giant to do? Why,
stealthily sneak in vegetables
.
Just ask Kraft Foods: the manufacturer made headlines when it began rolling out boxes of new Kraft Macaroni & Cheese Dinner Veggie Pasta alongside its traditional blue-box mac and cheese last month.
The two products, according to Kraft, taste the same — but eat the former, and you'll wind up getting half a serving of vegetables (the company freeze-dries cauliflower, pulverizes it, then mixes it along with flour to make the macaroni pasta).
Curious to know if the veggie version really tasted the same, I pitted the new blue box against its classic counterpart in a blind tasting. Read on to find out if there was a difference in flavor.